The pace of innovation is never-ending. We've hardly had time to adjust to the latest cutting-edge technology when something new is just around the corner. Occasionally, including something a little "outdated" can significantly impact how people interact with a product or service.
Did you know that this principle is incorporated into the omnichannel strategy of the world's most successful businesses?
This article will help you better understand what phygital is, its primary benefits, and how it affects the consumer experience.
What exactly is phygital?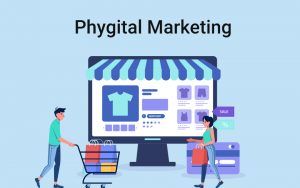 Phygital is a new term created by combining the concepts of physical and digital. While it's unclear who first invented the word, we began using it during the COVID-19 pandemic. Why? We noted that more businesses are swiftly adapting their strategies to suit the connected world compared to earlier days when tasks were done in the physical world.
You utilize a phone to look at a restaurant's menu, pay for gas without touching a payment terminal, and monitor your health with a linked gadget. While we don't know if the term "phygital" will stick around after COVID-19, the integration of physical and digital in customer experience strategy is undoubtedly here to stay. 
Digital features are incorporated into the physical experience of customers, and the opposite is also true. With its proposed hybrid experience, it is a method that merges the two and is now creating a new path in the jungle of UX.
What effect does phygital have on customer experience?
Promoting a positive client experience is critical in every sales channel, online or offline, but phygital can significantly impact this perception.
The customer's needs must be served across all channels - and seamlessly. With today's technology, it's no longer acceptable for consumers to be constrained to accomplish a task on a single channel.
You grow frustrated when looking for a solution, and you are guided to an automated chat service.
What if you need to address a problem that might be solved with a simple email but instead led to a physical store?
To put it another way, customers must be able to do what they want via any service channel, whether physical or digital. This straightforward option improves the fluidity of the experience and the responsiveness and quality of the service.
What is the role of Marketing in the Phygital?
While it's excellent to plan how phygital will manifest in your organization, that plan must incorporate your marketing strategy. Your success will be determined by how you convey new digital services and configure customer support as people onboard and utilize these experiences. Consider retail signage to educate and convert in-store-only buyers to hybrid or digitally-friendly buyers.
Consider providing exclusive discounts to customers that interact with your mobile app or website to increase adoption. Are you enhancing the experience with personalization? All of these considerations should be incorporated into your overall plan. Additionally, don't forget to assess and analyze your data to optimize your phygital approach for the best possible client experience.
Customer-Centric approach:
The majority of purchases begin on internet platforms, where the client conducts extensive research before making the purchase. Though most transactions are online, some customers still prefer an in-store experience that includes physical interaction. In contrast, millennials do not recognize a distinction between physical and digital. They would desire a more consistent and individualized experience. Customers in the modern era are fickle.
 Several of them like buying in-store; others prefer to shop entirely online and deliver their purchases to their homes. Nonetheless, there are occasions when in-store shoppers visite-commerce sites, and online shoppers visit brick-and-mortar locations. Through phygital marketing, you can provide each of your clients with the purchasing experience they desire when they wish—the seamless experience in the Phygital world will result in a rise in sales.
Increased revenue and sales:
Improved customer experiences result in increased sales and revenue. It makes perfect sense. When customers love purchasing from you, they will do it more frequently.
During the pandemic caused by the COVID-19 virus; Retailers who offer streamlined in-store purchasing processes, or even better, simple curbside pickup, have fared far better throughout the present crisis.
However, even after the coronavirus is eradicated, organizations that provide seamless purchasing experiences that combine physical and digital features will be successful. 
Phygital Marketing examples:
Web portals and websites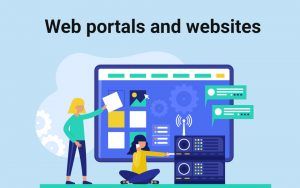 Insurance and healthcare are two of the most significant industries to create online portals. Both must be straightforward for customers to self-serve tasks like bill payments and prescription refill requests. But not all websites meet this requirement. Almost everyone has a smartphone, which they use for regular tasks like managing their insurance and healthcare. 
As healthcare providers consider how to serve patients best, telemedicine-enabled website portals will be critical. For example, patients who don't need to be seen in person might use website portals to communicate with their doctors in a fashion that fits their lifestyle.
Kiosks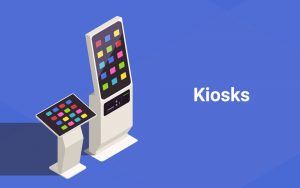 A kiosk is a famous example of phygital. A kiosk allows customers to perform routine tasks quickly and effectively utilizing digital technology in a specific physical space, such as an airport, bank, or restaurant. Many people have used them, and they've become so regular and accepted that most consumers don't even consider it a digital experience.
During COVID-19, some clients may want to interact with a human rather than a kiosk. There are various strategies to improve the phygital experience post-COVID. For example, consider entering a quick-service restaurant and approaching a geofenced kiosk. The kiosk greets you, recommends goods you've already purchased, and matches payment and dietary restrictions from your mobile app. This type of contact simplifies the kiosk experience and makes it more customer-centric, increasing brand loyalty.
Voice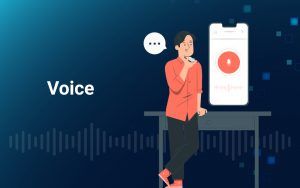 Amazon's Alexa is a cloud-based voice service that is gaining popularity. But they're not simply for gaming or music. More companies are establishing vocal capabilities to help consumers. These encounters often combine digital and physical components like the other instances. For example, maybe you ask Alexa to keep track of your daily medical stats from your wearable. You may view that data at any time, even when you're waiting for a telemedicine visit with your doctor to discuss how it can help you improve your overall health.
Lenskart: Augmented reality (AR) lets customers see a virtual object in a real-world setting. It makes it feasible to become familiar with the virtual product, which was before impossible. Another notable example is Lens kart, which allows users to try on virtual glasses using their phone's camera and get a feel for the product before making a purchase choice. At the same time, Lens, kart has an offline store that offers assistance in choosing the best decisions and other in-store services.
To conclude... 
Phygital is about bridging the gap between a user (human) and an activity (business) and making the experience so seamless that your consumers don't even realize how much easier their lives have gotten. The distinction between physical and digital encounters will be so blurred in the post-COVID world that people will not tell the difference.